№ 7 - Butterfly Beach Goat Milk Soap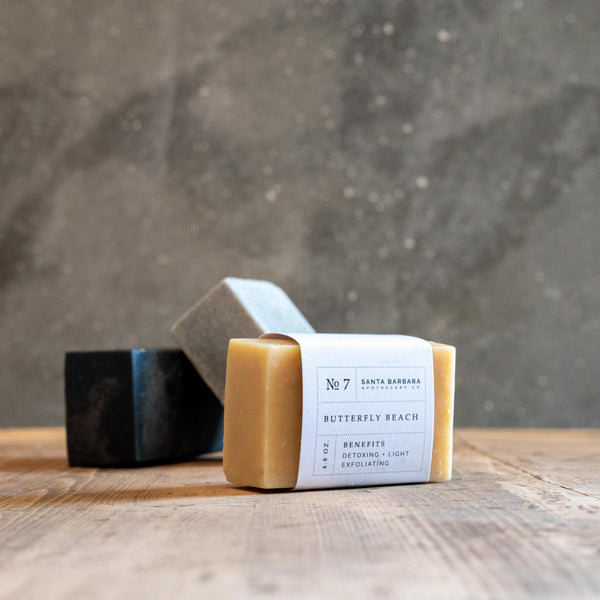 We're always going on about how locally sourced and handmade our products are. This one is above and beyond. We blend our signature scents with hand-milked goat's milk from a heard of Nigerian dwarf goats who live in the hills above Santa Barbara. We have met them and, yes, they are adorable.
The sun sets against the backdrop of the iconic Four Seasons Biltmore. This artisan soap offers the same great scent as our best-selling Montecito Money candle. One of California's most luxurious beaches, Butterfly Beach is surrounded by opulent estates in Montecito. Soft sand and long summer days stretch out before an old California casino that reminds you of the years past. The Butterfly Beach candle captures the luxury of Santa Barbara's finest beach and brings you to the ultimate state of relaxation with notes of exotic salty sea air followed by sun dried driftwood and sweet honey.
Ingredients:
Olive oil, goat milk, coconut oil, shea butter, rice bran oil, sodium hydroxide, sea salt, blue corn meal, and Santa Barbara Apothecary Butterfly Beach inspired fragrance
Benefits (but no claim to cure): 
Detoxing + Light Exfoliating