№ 9 - Funk Zone Goat Milk Soap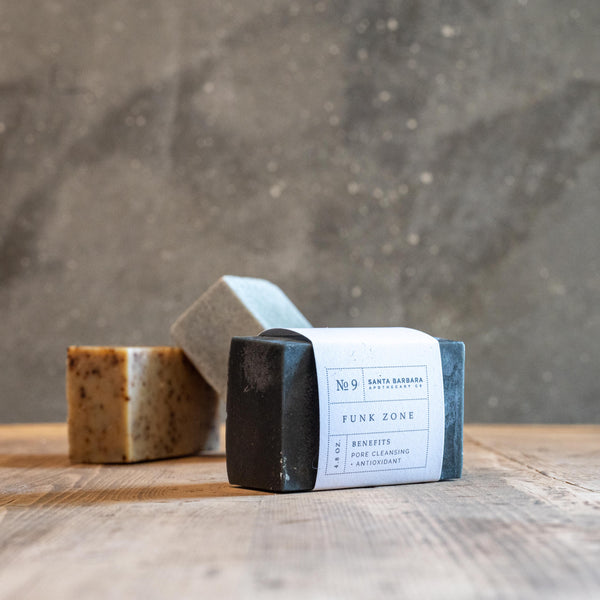 We're always going on about how locally sourced and handmade our products are. This one is above and beyond. We blend our signature scents with hand-milked goat's milk from a heard of Nigerian dwarf goats who live in the hills above Santa Barbara. We have met them and, yes, they are adorable.
Slow down and feel the funk. This artisan soap offers the same great scent as our best-selling Funk Zone candle. Santa Barbara's wine trail, art enclave and home to our first retail location. This eclectic part of town is home to famous restaurants, surf shops, urban wine tours and some of Santa Barbara's best breweries. The Funk Zone has a masculine scent that conjures up memories of a rustic leather club chair, an aged fine whiskey and a little Cuban Cigar. A light fruity note to brings it all together. Get funky.
Ingredients:
Olive oil, goat milk, coconut oil, shea butter, castor oil, charcoal, sodium hydroxide, and Santa Barbara Apothecary Funk Zone fragrance
Benefits (but no claim to cure): 
Pore cleansing + antioxidant