№ 3 - Driftwood Goat Milk Soap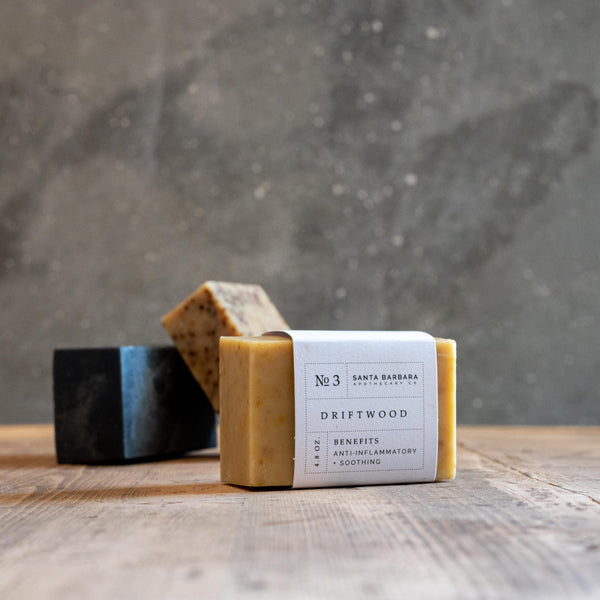 We're always going on about how locally sourced and handmade our products are. This one is above and beyond. We blend our signature scents with hand-milked goat's milk from a heard of Nigerian dwarf goats who live in the hills above Santa Barbara. We have met them and, yes, they are adorable.
The sand is full of treasure along one of the most iconic surf spots in the country, Rincon Beach. This artisan soap offers the same great scent as our best-selling Driftwood candle. Take a stroll down Rincon, Ledbetter or any of Santa Barbara's beaches and you will see many beachcombers sifting through all shapes and sizes of driftwood. The Driftwood scent evokes exotic, salty sea air with notes of dried coconut, eucalyptus, night blooming jasmine, carnation, and vetiver followed by sun dried driftwood and the tanginess of seaweed. Drift back to that Santa Barbara beach walk without a care in the world.
Ingredients:
Coconut oil, goat milk, olive oil, butter, rice bran oil, sodium hydroxide, pumice, and Santa Barbara Apothecary Driftwood Fragrance
Benefits (but no claim to cure): 
Anti-inflammatory + Soothing