№ 5 San Ysidro Lavender - 4 Oz. Candle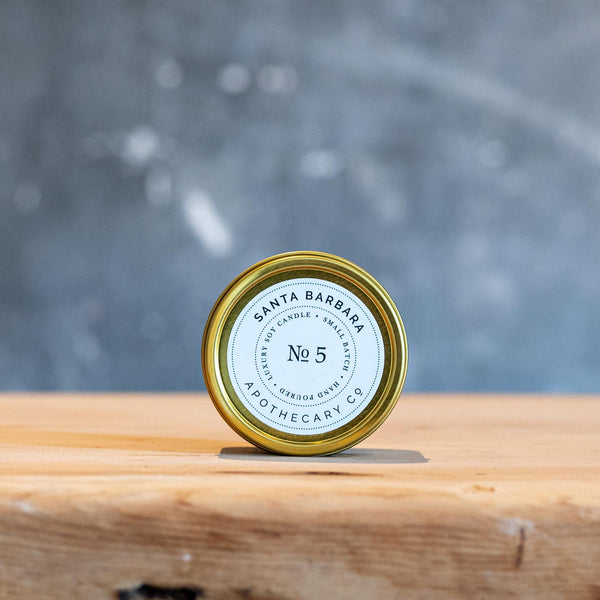 San Ysidro Ranch is known for their lush gardens and grounds. As you drive up the cobblestone drive you are surrounded with rows of lavender bushes on either side. The San Ysidro Lavender scent is as rich as the beauty of those bushes, grounding itself in notes of bergamot and cedar. The aroma will fill your space with dreams of lavender fields forever. 
Santa Barbara Apothecary Co.™ soy candles are locally handmade. Every scent is personally blended and hand-poured in small batches to ensure quality, long-lasting scent throw. They are made from 100% United States domestic soy wax with no dyes or additives and zinc-free cotton wicks for a clean and beautiful burn. Encased in reusable, lidded tins, these 4 oz. candles will burn for 20+ hours depending on length of each burn. Throw one in your bag and take it everywhere!
Premium Cosmetic Grade Essential Oils & Fragrance Oils 

100% Clean Burning Soy Wax

Eco-Friendly Zinc-Free Cotton Wick
Burn Time: 20+ hours per Candle
Instructions:
The first time you light your candle, make sure you have 1-2 hours to let the wax melt all the way to the edges of the jar. The first burn is important in ensuring your candle burns properly all the way down. If you light your candle more than four hours at a time, it will burn down faster. Trim your wick to 1/4 inch after each burning, as needed.